Group classes are for learning how to play an instrument.
We also offer large and small mixed-instrument ensembles for players with various musical interests and at many skill levels. You will find information about our ensembles here.
Guitar from Scratch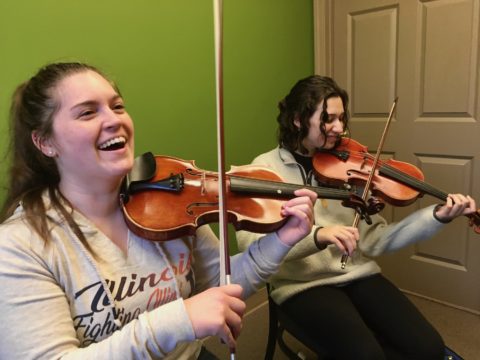 : Beginning and Continuing Classes. May be repeated.
Fiddle/Violin from Scratch: 3 skill levels for absolute beginners through intermediate players.  May be repeated.
You may register online for any of our year-round programs here.  If you have questions, please contact us.