Join an ensemble!  Play great music!  Meet new people! 
Our ensembles for adults are designed to keep amateur musicians engaged
and help them improve their skills. 
Learn West African techniques and rhythms!
Opportunities to perform.
Play classic country!
Lots of performance opportunities. 
Play an amazing assortment of music from all over!
Jazz standards and instruction in improvisation.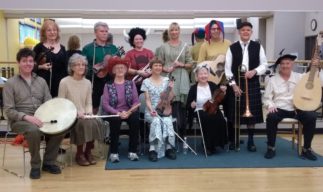 Baroque, renaissance, and romantic period music with emphasis on style and fun! For almost any instrument
Check here for information about music groups for ages preschool through high school.