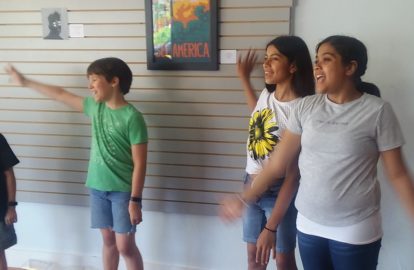 Don't you just love to sing certain songs?  Wouldn't it be fun to practice singing them with your friends and put on a show?
You can do just that at "Let's Sing!" camp! You'll get to sing your favorites songs, AND you'll also get to learn how to use a microphone and how to use breath support to help your voice sound its best.
You'll have a live band to rehearse with!  Our teachers play piano, guitar, and percussion, and they'll play for you while you work up your tunes.