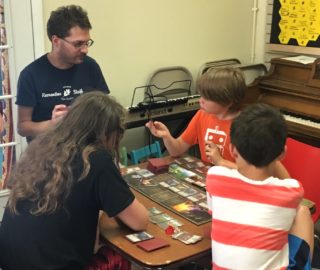 Did you know that board games have been around for over 5000 years?
Playing board games is so fun, and helps develop focus, memory, planning, strategy, teamwork, and more!
Our teachers are crazy about board games, and will help you learn about various kinds of games and strategies for playing. In addition to playing existing games we'll engage our creative spirits to make up and create our own games!