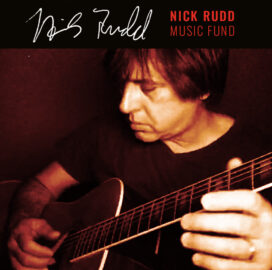 The Nick Rudd Music Scholarship Fund provides scholarship support for students with an interest in learning an instrument at the Community Center for the Arts.
Please consider making a gift in Nick's memory to support a budding musician in the Champaign-Urbana community.
About Nick Rudd
Music was Nick's refuge.  He spent hours listening to records, and by age 13 he was already a seasoned concertgoer. At age 14, after intense dedication to the dissection of the musical composition of others, he picked up the guitar and never put it down.
His contributions and influence on the Champaign-Urbana music community run deep.  You either saw him perform in one of his many bands or solo acts, or heard stories of his legendary talent. It's impossible to discuss the historic arc of music in the CU community without finding one's way back to Nick. Learn more about Nick
The Nick Rudd Music Scholarship Fund was established in loving memory of Nick, and dedicated to all who seek community, creative expression, and joy through music