Thanks to all of our members!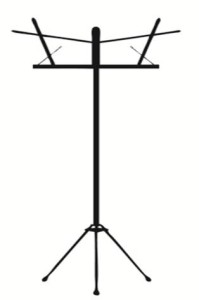 Support from our members is essential for helping us fulfill our mission of building community through access and shared experiences with top notch music education and performance.
Individuals, families, and organizations are listed on this page.
Businesses that support us are listed here.  Please thank them for us!
Current Members:
Terry & David Adcock, in memory of Larry Baum
Naza Agassi
Walter Alspaugh, in memory of Shirley Stillinger, Angie Heaton, Nick Rudd, Popeye Curtsinge, Bruce Rummenie's mother, & Kathy Harden's sister.
Stephen Alltop
Carl & Nadja Altstetter
Juan Alvarez & Ruth Wyman
Chet Alwes & Marlys Scarbrough
Barbara Antisdel
Chris & Mike Atkinson
Dan Basham
Bassett-Spindel Family
Gordon Baym & Cathrine Blom
Norma Bean
Ann Benefiel
Jeff Birdsley & Becky Fuller
Philipp Blume
Vevi Brannon
Margaret & D.P. Briskin
Lawrence Broda
Jeffrey & Lauren Brokish
Gary Brookman
Rose Bronec
Agnes Brugger & Steve Hill
Jerry Carden & Tim Temple
Sara Carrillo
Alan Carrol & Susan Hinrichs
Jenifer Cartwright
Bruce & Carol Chassy
Chandra Chekuri
Jiming Chen
David Cooper & Valeria Sobol
Kathleen Coyle & Wade Wall
Cope Cumpston
Cara Day
Jane & Les Domier
Sally Duncan
Brian & Karen Easton
Aaron Ebata
Jerry & Carol Ellis
Greg Erbach & Romana Nowak Erbach
Margareth Ettienne & Patrick Keenan
Kathleen Everingham
Peter & Beverly Fagan
Jeff Faux
Tom Faux & Robin Kearton
Paul Fischer
Eugenia Fitzgerald
Margaret Fleck & David Forsyth
Amy & Jonathan Freund
Michael Fuerst
Bert & Nancy Fuller
Roxanna Gambill
Garg Family
Rex Gaskins & Laurie Rund
Shelley & Mark Gentner
Dan Gilbert & Amanda Ciafone
Tina Gunsalus & Michael Walker
Laura Haber
Hancin-Bhatt Family 
Edward Hafer
Micki Hallam
Lori Hansen, in memory of Nick Rudd
Jessica & Ted Hartke
Frances & Mitch Harris
Michael A. Harris
Tim Hartin & Cindy Shepherd
Haworth/Lasersohn Family
Vickie Hemann & Matt Kraatz
Josh Herbold
Jennifer Hines & Rob Krumm
Tina & Will Hope
Anne Huber
Carol Inskeep
Audrey Ishii & Charlie Smyth
Kirstin Johnson
Harold Jordan
Igor Kalnin
Anne Kearton
Douglas & Jo Kibbee
Frances Ming Kuo
Peter Kurath
Steven Larsen
Doug Lester
Nate Levine
Stuart Levy & Karen Medina
Cynthia & Michale Loui
Laura Lyon
Jeff Machota
Dave Madden
Luida Mainzer
Carol Manola, in memory of Nick Rudd
Gina Manola, in memory of Nick Rudd
Dorothy Martirano
Colleen McCarthy-Evans
Jeanette McCollum
Joseph Merritt
Craig Milling
Bob & Cathy Murphy
Richard Murphy
Wanda Nettl
Hua Nian
Rebekah & Martin Noven
Carolyn Orson
Linda Owens
Jean Paley
Richard Palmer
Peggy Patten & Todd Kinney
Curtis Perry & Jaya Yodh
Anne Phillips
Vasudeva Pitta
Elisabeth Pollock & Christian Ray
Esther & Steve Portnoy
Morgan & Patty Powell
The Rajmannar-Underhill Family
Maureen Reagan & Bruce Zimmerman
Marilyn Reid
Paul Ricker
Dennis Roberts
Anne Robin, in memory of Nick Rudd
Stuart Ruch
William Saylor
Doug Schroer
Sarah & Scott Schwartz
Sarah Scott
Rochelle Sennet
Crystal Shaw
Peggy Shaw
Charlene Stevens
Erik Stiegman
Toby Stortz
Kristin Solberg & David Seyler
Jonathan & Kathy Sweedler
Mike & Barbara Tangora
Alethea Taylor
Robert Thomas
Francois & Valerie Torney
Judy & Steve Ullom
Alfonso & Kathryn Valdes
Michael & Jane Walsh
Patricia Weiss
Martha Weller
Charles & Sarah Wisseman
Gaye Wong
Chris Yerkes
Anonymous
Anonymous
Anonymous

Champaign County Retired Teachers' Association
Tuesday Morning Musical Club
Uni High Fiddle Club
United Methodist Women