This year do something really special for your Valentine–send a serenade!   2016 serenade dates are Friday, February 12 through Sunday, February 14.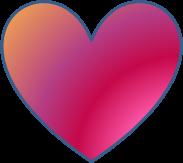 For a mere $60 we will send two professional musicians from our faculty to serenade your special someone(s) at the place of your choice*. We'll play for up to 15 minutes for your Valentine and deliver a special message from you if you wish.
We'll also serenade for birthdays, anniversaries, marriage proposals, retirement parties, or any other special event that calls for an elegant musical touch. 
You can choose your serenade team!  Our traveling musicians play violin, cello, accordion, guitar, mandolin, and ukulele. If there is a piano onsite we can also send a pianist. We'll do our best to accommodate your request, but reserve the right to send a substitute musician if needed.
To arrange for your serenade, or to get additional information, please email us or call 217.384.5150.
*Our serenades are available in Champaign, Urbana, and Savoy.  If you live in an outlying area we may be able to play for you by special arrangement.  Please email us with your request, and we will let you know if we can accommodate your wishes and how much the charge will be.
Although we will make every safe effort to deliver your serenade as scheduled, we reserve the right to reschedule serenades in the event of inclement weather or other hazardous driving conditions.