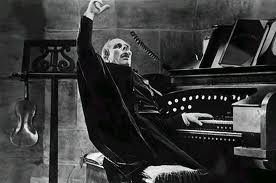 Come to C4A this Halloween and make some SCARY MUSIC!  
Our teachers will offer free workshops in electronic music (including how to play a theremin and synthesizer) and guide you into uncharted sonic landscapes.
Also: workshops on creating scary sounds with acoustic instruments. Bring your own or use ours!
All ages and experience levels welcome; this is one of those great times when experienced musicians and newcomers can both have fun participating!
During the Free Improv Jam with the Wu-Morse Duo you'll get to hear your improvisation as it is filtered through the incredible LinnStrument MIDI Controller–guaranteed to be both cool and spooky!
Free admission. Donations accepted.
Place: Community Center for the Arts
Date: October 31st, Halloween Night!
Time: 5:00 PM to 7:00 PM