At C4A our mission is to connect people through shared experiences in music. Every connection we create contributes to make our world a more creative, interesting, and humane place.
Our 2017-18 season saw a variety of challenges and breakthroughs, along with exciting new programming. Here's a peek at some of the things that were important to us along the way:
ABOUT LESSONS
We have offered private  lessons to help our students reach their personal musical goals and prepare them to participate in bands, orchestras, and other music groups since the very beginning of C4A.
Our teaching artists can work with all ages and skill levels, and include some of the finest musicians on the local classical, folk, rock, and jazz music scene—along with a growing number of teachers with backgrounds in traditional music from other cultures–giving our students access to expertise in a wide range of musical styles.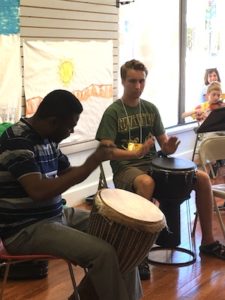 More recently we have added shared lessons to our offerings to give students more options to choose from. Private lessons are tailored to the needs of the individual; shared lessons provide a technical foundation based on the interests of participants.
During the 2017-18 season we added 3 new teachers: rock guitarist Alyssa Gambill and violinist Johnny Lusardi joined us to respond to a demand for studio teachers in their respective areas, and oud player Fadi Alnaji came onboard to start our middle eastern music program.
Photo at right shows Jean Rene Balekita instructing a student on djembe.
We also offer individual and group instruction in flow arts: dance combined with circus skills. 
EXPANDING OUR ENSEMBLES
Ensembles are the keystone of our organization and one of the best ways to create relationships around music. Our ensembles give back to the greater community, performing often for charitable and civic events. 
Because ensembles are based on community demand and the passions of our teaching artists, there's always something new coming up at C4A!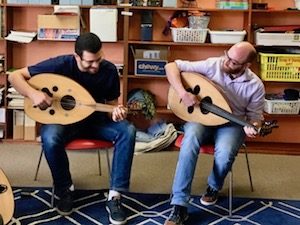 During the 2017-18 season we were delighted to add a middle eastern music program with a focus on playing oud. The group also learns theory and playing conventions of middle eastern music.
The photo at the right shows instructor, Fadi Alnaji (right), rehearsing with a member of the ensemble.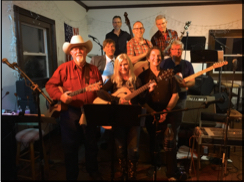 Also new in 2017-18 was our Country Music Ensemble, led by Dyke Corson, shown at right.
Barely a year old, this group has performed at the Urbana Sweetcorn Festival, The Rosebowl Tavern, and community halls in outlying areas.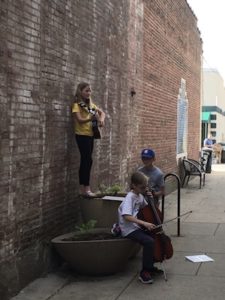 We still love our more established ensembles and currently offer ensembles for musicians from kindergarten age through adult with repertoire from roots, folk, jazz, and classical genres.

Members of the Bow-Dacious String Band often delight people with guerrilla music making on the streets of downtown Urbana. (right)

This group has been around since before C4A started. They have performed locally hundreds of times, giving young musicians an opportunity to polish their performance skills and create lasting friendships.
COMMUNITY GIVEBACK
We are always looking for ways to engage the greater community through music!  In addition to over 3 dozen performances by our ensembles, we offered free public activities as our way of saying "thanks" for the support we get and for presenting ways for interested people of all ages to engage with music.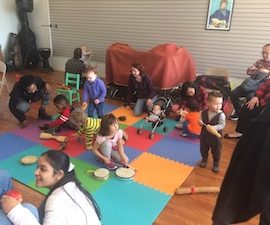 MUSIC MORNINGS

This program offers very young children and their caregivers a place to interact with our teaching artists in a low key setting.

We offered 20 public sessions during the 2017-18 season, free of charge.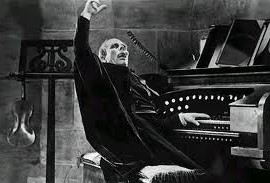 SCARY MUSIC

We offered a workshop in electronic music and free improv on Halloween night!  There were some spooky sounds coming out of the theremins and everyone got into the act with the free improvisation segment as we created music to play along with a silent film. This workshop was open to the public without charge.
OLD TIME JAM WEEKEND

We held our 3rd annual Old Time Jam Weekend in July.

This year, based on feedback from last year's participants, we changed the format a bit to include workshops and specialized jams, including one specifically for novice jammers.

This entire event was free to the public.

Right: our new guitar teacher, Alyssa Gambill, and our volunteer jam organizer Mike Atkinson taking a moment to reset between tunes.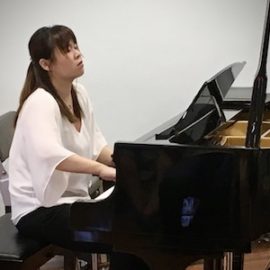 CD RELEASE PARTY

We hosted several performances in our front room recital hall during the 2017-18 season, and one of the most exciting was Chia-Ying Chan's CD release party.

She performed pieces from the CD as well as some of her other favorites. We're very proud to have her on our roster of teaching artists!

The recital was open to the public.
OUR RESOURCES AND EXPENSES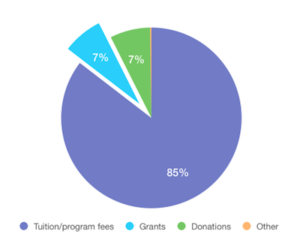 2017 INCOME
We make by far the largest portion of our income from our programming. Donations are our second largest source of income. Our 2017 operating budget was $226,000.
Tuition fees came to $195,520, and stop gap funding from the state legislature allowed the Illinois Arts Council Agency to provide $16,400 in operating support grants. 
We received $16,476 in donations during the year.  
The remaining income in 2017 was from facilities rentals. 
Right: distribution of income from fiscal year 2017.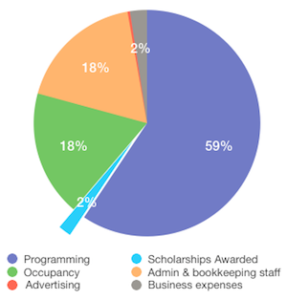 2017 EXPENSES
We put most of our income right back into offering the best possible music instruction to the people who want it.  The biggest portion goes to paying our teachers, admin staff, and rent/utilities, in that order.
The biggest part of our expenditures are for programming, occupancy, and staffing. 
Teacher payments and program supplies totaled $133,420 in 2017. Occupancy, including rent and utilities, came to $40,458, and $40,456 went to administrative expenses, including administrative staff, and bookkeeping.
We awarded over $4,200 in work/study arrangements and scholarships, and spent $792 on advertising.  
The balance of our expenses consists of insurance, bank fees, licensing, and professional affiliaition membership dues. 
Right: distribution of expenses from fiscal year 2017.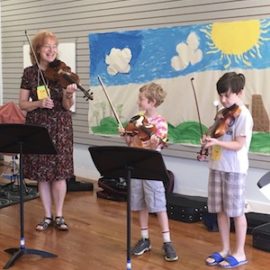 What's next?  At this writing we are nearing the end of  the fall 2018 semester.  We have recitals coming up, and things are looking good. Plans for next semester include serious work on our volunteer program. (Interested?  Contact us!)

We continue to have a balanced combination of new and old in our organization:
We have new ensembles up and running, and they compliment our continuing ensembles.
We have new people signing up for lessons each week, joining our solid base of continuing students.
We have some excellent new teachers who have joined our established teachers to form a team of over 20 wonderful and varied instructors.
We are grateful for the support of our community, and pledge to keep moving forward with our work to bring people together through music!
Would you like to help us with our mission to cultivate community through music?