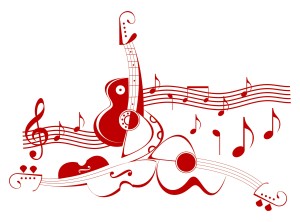 The Community Center for the Arts (C4A) will present its annual faculty showcase concert on Saturday, March 7, starting at 6:00 pm at The Iron Post, 120 S. Race St in downtown Urbana.
This all-ages concert is free to the public; feel free to stop in anytime between 6 and 8 pm.  The program, performed by C4A's professional music faculty and friends, features high-quality music in a casual atmosphere, with an eclectic mix including jazz, classical, roots, and more!
The Iron Post will be offering food and beverages during the concert.
Performers include:  Sam Araya, cello

Celia Faux, accordion

Tom Faux, guitar & banjo

Josh Houchin, bass

Igor Kalnin, violin

Robin Kearton, viola & fiddle

Steve Meadows, guitar

Chris Petterson, cello

Kristin Sponcia, piano

Program Selections Include: Traditional Irish Chunes

Bach and a surprise for solo cello

Music from the Andes

Bohuslav Martinu: 3 Madrigals from Violin and Viola

Eugene Ysaye: Sonata in E Major for Solo Violin; Op 27 No. 6

Jazz standards