During the 2013-14 season we continued our growth trend, bringing on six new faculty members and one new staff member to meet the needs of our students.
Our faculty of 20+ professional teaching artists perform in a wide range of genres from classical to folk, rock, jazz, and more.  We like to take our music into the community, and you will find us playing in the concert halls at Krannert Center, in club settings like The Iron Post, at local festivals, or even on the street.
Likewise, our student ensembles perform widely at events throughout the community.
---
In June, 2014 we hosted our 3rd annual Race Street Bash, drawing record numbers of people who came to enjoy a free afternoon of family-friendly entertainment.
This festival is home-grown in the best sense: all of the music, art, and food was provided by people who live and work in our community.
Our professional music faculty performed, as well as our student ensembles.  Local artisans offered hands-on crafts, our faculty and senior students guided people in trying out instruments, street performers kept things lively in the crowd, and local food vendors were on hand in case anyone got hungry.
---
Creating opportunities for playing music with others is one of our highest priorities. .
We launched two new ensembles in the fall of 2014 :
Bluegrass Band, directed by Sam Payne
Tango Orchestra, directed by Amanda Ramey
These ensembles complimented our existing ensembles to provide opportunities for group music making:
Bow-Dacious String Band, directed by Robin Kearton
Marvelous Cretaceous Band, directed by Tom Faux
Audacious Orchestras directed by Sam Araya, Chris Petterson, and Amanda Ramey
C4A Jazz Combo, directed by Josh Houchin
---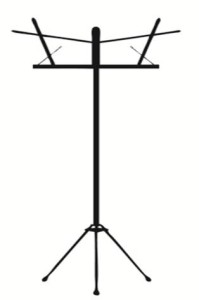 Thanks to a generous donor, we have a new scholarship fund: RMB, or "Reaching My Best."  The fund was started in memory of the donor's beloved family member and serves to help students with financial need attain music instruction at C4A.
If you would like to contribute to our scholarship fund please contact our director.
---
At C4A we value gifts from our community, and do our best to keep our overhead low and use our resources wisely.
Our administrative staff is lean and dedicated.
Our volunteers help us with activities, which creates a sense of ownership for them, allows everyone opportunities to make new friends, and helps keep our costs down.
2013 expenses, shown to the right, include:
57.2% teacher payments
19.1% other payments and stipends: staff, workshops, etc
13.6% occupancy: rent and utilities
5.5% supplies: program and office supplies, license fees, insurance
4.6% all other expenses