C4A's board of directors is responsible for oversight of our financial affairs and helping to guide us with policy creation based on careful thought about our mission, constituency, and goals.  Additionally, C4A has an advisory board, people we call on when they can help us with their special areas of experience.
C4A Board of Directors arranged alphabetically:
Aaron Ebata: info coming soon!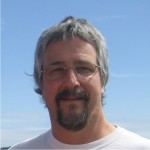 Tom Faux  is the Director of Programming and a founding faculty member at C4A where he teaches guitar and banjo and directs the Marvelous Cretaceous Band. He is on the music faculty at Illinois State University, and he serves on the Board of Directors of Dagbe USA, a non-profit organization that supports the work of a community music school in Ghana. He has been a folklorist, a clam-digger, a radio-producer, and a member of the Amalgamated Meat-Cutters' Union.

Robin Kearton (president) is the founder and director of C4A and its flagship youth ensemble, the Bow-Dacious String Band.  She comes from a long line of teachers, and delights in helping someone attain an "Aha!" moment.  As a performing musician she is a triple-decade orchestral player and enjoys playing fiddle in old-time jams with her husband and friends.

"I am honored to have such estimable colleagues and be a part of a strong musical family, and proud of the contributions C4A has made in our community. I believe in the power of music to bring people together, and I can't wait to see what will happen next!"

Rick Murphy: A native of Jacksonville, Illinois,Rick has been involved in music education and arts advocacy for over four decades. He believes in and supports arts programs across a broad scope,  including educational, community, and beyond.
Rick is quite active both as a teacher and as a performer. As spare time allows, he attends many performances and events – especially if they involve his students, friends and colleagues.
Cindy Shepherd: info coming soon!

Sylvia Sullivan: moved to the area with her husband, Ernie in 2003 to start Sylvia's Irish Inn, a bed and breakfast in Urbana. Her involvement with C4A has many facets: she is a member of the Cretaceous Band, her grandchildren play with the Bow-Dacious String Band, and she's a frequent volunteer at our many events. She believes in building relationships and wants to help children get quality music instruction..
C4A Advisory Board 
Amy Catron
Roxanne Frey
Tom Gillespie (in memoriam)
Rob Krumm
Jan Matthews
Paul Wirth