Our Music Mornings are suspended until it's safe to gather again. Here is a link to our music resources page for parents of young kids.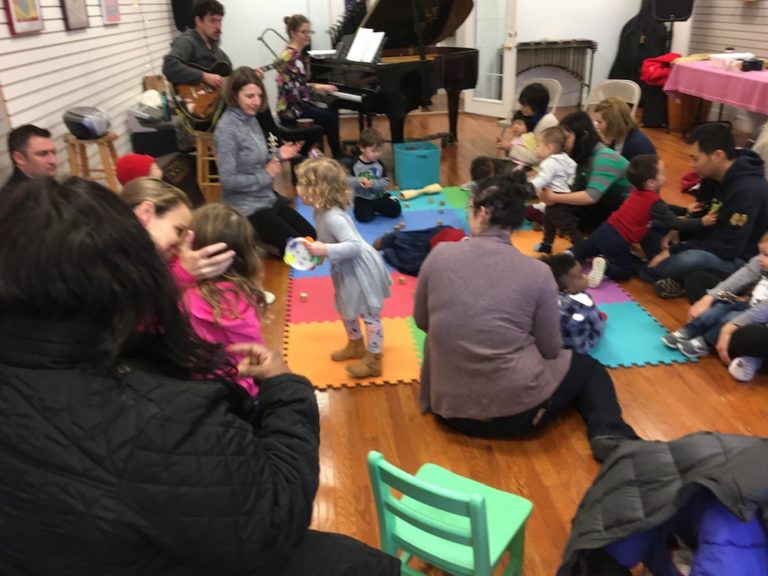 C4A is happy to announce Music Mornings! Children and their caregivers are invited to join our joyful morning play session! This is a perfect way to make friends and introduce your young child to music!
Adults can sit back for refreshments and socializing while their kids engage with each other and enjoy live music performed by our faculty musicians.
Although there is not a set curriculum, our teachers will be ready to engage young audience members with spontaneous low-key musical interactions to suit the mood of the moment.
You don't need to register, just drop in!  There is a suggested $5 donation to cover expenses.
Class
Music Mornings
Instructor
C4A Faculty Members
Meeting time
10:00 to 11:00 AM
Dates
2nd and 4th Saturdays of each month.suspended until it's safe to gather again
Skill
Ages 1 thru 5 years (younger or older also welcome)
Cost
Suggested donation: $5 per sessionYou don't have to register for Music Mornings but it helps to know who is interested, and we can make sure to keep you updated about them.

register online for Music Mornings

Contact
info@c-4a.org

217-384-5150

Next offering
 TBA