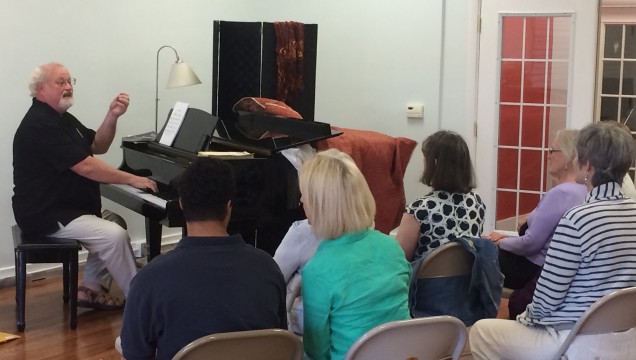 We are not offering Chorus this semester. Please contact us if you are interested in C4A Chorus.
Step out of the shower and into the C4A Chorus to do your singing! You'll enjoy beloved songs from the American songbook, including musical theater and light classics, in a relaxed atmosphere with a new group of musical friends.
Our chorus director, Rick Murphy, has years of experience leading musicians and knows just how to make the group have fun and sound great.  You do not need to be an experienced singer to join this group.
This chorus is inter-generational, for middle school age through mature adults.  Bring your favorite teenager, parent, or grandparent for some musical bonding!
Come try it–the first session of class is free!  Late registrations accepted!
Class
C4A Chorus
Instructor
Rick Murphy
Meeting Time
Dates 

Duration
12 weekly sessions
Meeting Location
C4A, downstairs front room
Ages
14 to adult or consent
Skill Level
No experience needed
Contact

[email protected]

217.384.5150

Cost
$150 for 12 week session.  Discounts may apply
Next Offering