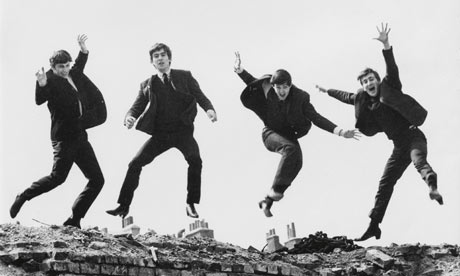 The Beatles were the most popular, innovative and influential rock band of all time, the vanguard of the "British Invasion," and the creators of timeless songs that are covered by bands, orchestras and campfire singers around the world.
This summer, immerse yourself in C4A Beatlemania: join Tom and Steve on a tour through the magical sonic landscape of John, Paul, George, Ringo, and the other George.
Please read below the info table for more details.
You may also be interested in:
Camp:
Beatles Week
Instructors:
Josh Houchin and TBA
Dates:
June 26 – 30, 2017
Meeting Time:
9:00 am to 3:00 pm

2:00 pm public performance on Friday at the Iron Post.

Duration:
One week session, Monday through Friday
Location:
C4A Studios, Second Floor
Ages:
9 (able to focus) through high school
Prerequisite:
Please read below
Cost:
Camp Cost
Registration:
Register Online
Contact:
info@c-4a.org   217-384-5150
This camp is for electric guitar, bass guitar, and drums*. Other instrumentalists: please check with our instructors if you'd like to attend.
Guitar players need to be able to pick out a simple melody, or know some chords.
Guitar and Bass players need to have their own instruments and practice amps.
* Drummers need to be able to play a basic rock beat and must audition before their registration will be complete. Please contact us if you would like to arrange a time to play for our instructors.