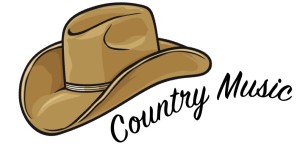 Coming to C4A in September, 2017!
Led by local country music stalwart, Dyke Corson, this group will play prominent classic country tunes that influence current trends and include requests from ensemble members.
The group will likely consist of typical country music instruments (guitar, bass, drums, voice, fiddle, piano,etc) but ANY instrument is welcome.
We know we will meet on Monday evenings starting in September, but we are still working out details about the schedule. If you would like to receive notice when the schedule is finalized please drop us a note.
Skill level: If you know you can play at an intermediate level you are ready for this group. If you are in the earlier stages of playing here are a few guidelines:
Guitar players should already know a few chords.
Violin players should be comfortable with multiple finger patterns.
Other players should contact us so we can figure out if you're ready to join the group.
Class
Country Music Ensemble
Instructor
Dyke Corson
Meeting time
Mondays, 5:30 to 7:00 PM
Dates
September 11 to December 4, 2017.

No class November 20.

Snow day December 11.

Duration
12 week semester
Meeting location
C4A Studios, Front room
Ages
 High school to adult
Skill level
Advanced beginner/ intermediate/ advanced. Please see above for more information.
Contact
info@c-4a.org

217-384-5150

Cost
$150   Discounts may apply
Next offering
Spring 2018