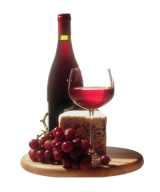 Because of low turnout due to unforeseen conflicts, we have postponed this event.  The new wine tasting will be a murder mystery dinner held at Sylvia's Irish in on January 19 & 20, 2018.  We will update this post as soon as details are finalized. 
You're invited to our wine tasting on Friday, September 29, 2017.  It runs from 2:00 to 7:00 PM at Sylvia's Irish Inn, 312 West Green Street in Urbana.
All proceeds from this event will benefit C4A's Scholarship Fund and Cultural Exchange Project with the Sechura Youth Orchestra and the city of Sechura, Peru.
Enjoy a variety of delectable foods with an array of wine samples to go with them, in the inviting and elegant atmosphere of Sylvia's Irish Inn.
Live music will round out the experience. This is an event to enjoy with friends!
$65 per person Ticket price includes
Substantiel hors d'oeuvres
8 Wine Samples provided by PRP Wine International
Live music
Door prizes
Order your tickets online or call 217-384-4800 to reserve your seat.
Details about the Peru Exchange Project:
http://c-4a.org/peru-exchange-project/
Details about C4A's Scholarship Fund:
http://c-4a.org/support/contribute-to-c4as-scholarship-fund/