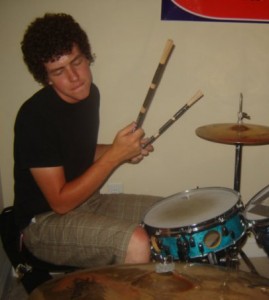 Chris Patterson: drum set, percussion
Chris has been playing drum set and percussion since age 12 and started teaching private music lessons for his school district at age 17. With initial encouragement and references from his primary- and secondary- school band directors, he began teaching and performing both independently and professionally within the northern Illinois area.
He has adapted to working with individuals with a variety of goals and learning styles, and is always enthusiastic about working with motivated students.
His favorite performance styles include funk, rock, jazz, drum corps, and orchestra percussion.
He holds bachelor's and master's degrees in science and conducts research at the University of Illinois.