These electives go along with Let's Sing, Magic Camp & Junior Camp. Campers can choose the elective they like, even if it is not related to their core camp.
Campers in Standard Camp should pick a 1st period elective; Extended Day campers should pick electives for both periods.
1st period:
Karaoke: Release your inner pop star! (participants need to be able to read the words or have songs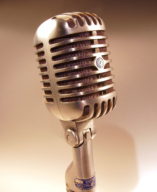 memorized.) We can perform our work for the week during the join final performance with Magic Camp and Let's Sing camp.
Props & Sets: Make your own magic props to take home and show off for family and friends!
Quiet Time: This elective is required for Junior Campers (age 4-7) but older campers are also welcome to choose this option. We'll color or draw, read, play quiet games, listen to music, rest, or even take a nap!
2nd period:
Ukulele: Learn chords or melodies and play your favorite songs! Take this elective multiple times to deepen your skill.
Free-play Construction: Combine your creativity and our materials to build a fort, a village, or another project of your dreams! If you want, you can keep working on your magic props during this period.
Game Room: Cards, board games, dominoes, checkers, chess – it's all good and our staff will help you learn strategies and skills.