We are accepting applications from artists who would like to show their work in our gallery.  Contact us!
Hanging June 2 through 30, 2017:
Young Artists' Expo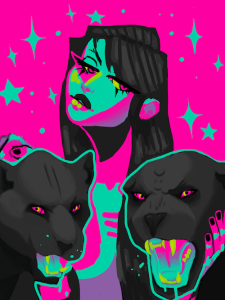 C4A is pleased to be hosting a show of local emerging young artists' works.
Our show will open with an artists' reception on Friday, June 2 from 6:00 to 9:00 pm, featuring live music as a part of Urbana's First Friday festival.
Young artists showing at this exhibit include:
Lark Moreno

Clara Pokorny

Jackson Vaughan

Jerry Gammie

Sage Phillips

Diana Golmeeva